Please call the individual sites directly to inquire about the events listed on our event calendars and to inquire about hours.
The Maurice D. Hinchey Hudson River Valley National Heritage Area does not own or operate any of the sites listed below. They are owned and managed by the organizations listed in the site descriptions. Please call ahead for special accommodation needs or with any questions about their sites.
Samuel Dorsky Museum of Art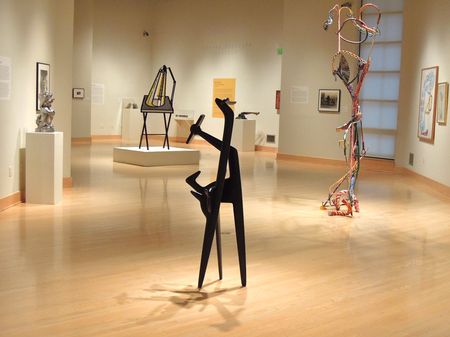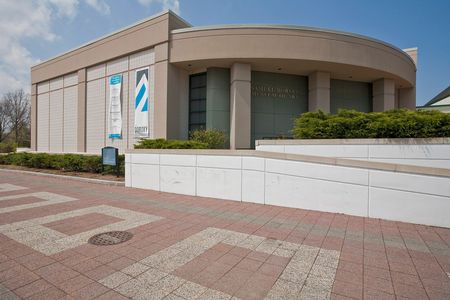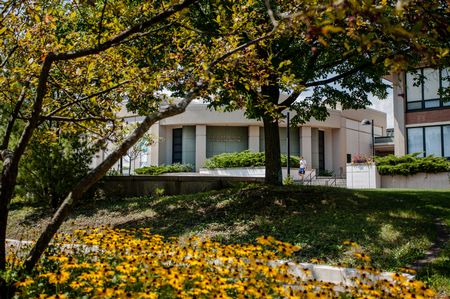 75 S. Manheim Blvd
New Paltz, NY
Ulster County
Wed–Sun: 11am–5pm August: Weekends Only
Handicap Accessible
$5 suggested donation
The Samuel Dorsky Museum of Art, located on the campus of the State University of New York at New Paltz, includes more than 5,000 works of art that range from 4,000-year-old pre-Columbian artifacts to contemporary paintings. A special emphasis is placed on works by artists who have lived and worked in the region, including those in residence at Woodstock's Byrdcliffe Art Colony. The museum also has important holdings in Asian art, historic and contemporary photographs, and metalwork. Rotating exhibits from the collection are presented, along with temporary loan exhibitions that highlight the careers of under-recognized regional artists as well as Hudson Valley "masters." With over 9,000 square feet of exhibition space, this is one of the largest museums within the SUNY system.
Amenities: Accessible, Family Friendly, Public Transit, Restrooms, Passport Stamp
Tourism Information