Please call the individual sites directly to inquire about the events listed on our event calendars and to inquire about hours.
The Maurice D. Hinchey Hudson River Valley National Heritage Area does not own or operate any of the sites listed below. They are owned and managed by the organizations listed in the site descriptions. Please call ahead for special accommodation needs or with any questions about their sites.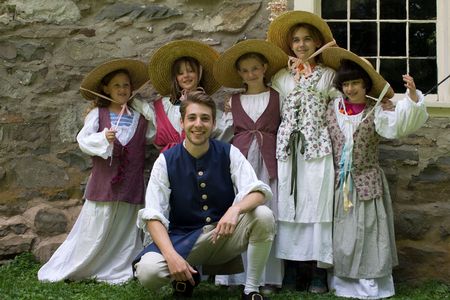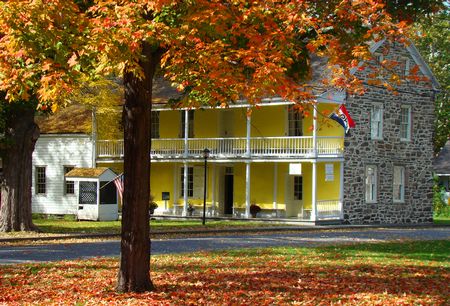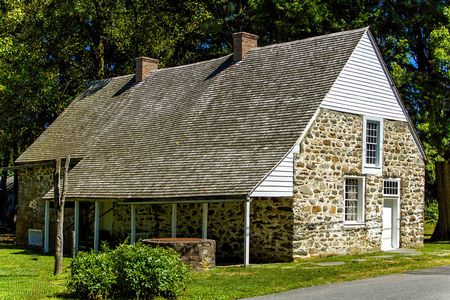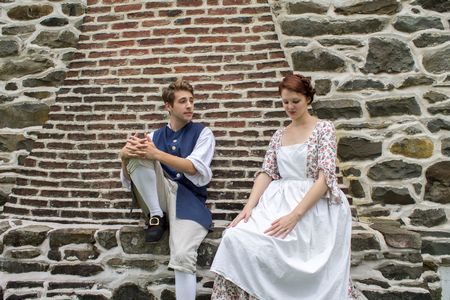 81 Huguenot Street
New Paltz, NY
Ulster County
Saturdays and Sundays: 10am-4pm throughout the month of May. Wednesday through Sunday: 10am-4pm after June 1st. Scheduled guided tours are available during open hours. Due to limited capacity, pre-registration via our website is recommended but not required. Additionally, private tours are available by appointment.
Handicap Accessible
Tour prices vary
Historic Huguenot Street is committed to helping visitors understand the historical forces that have shaped America.
At our 10-acre National Historic Landmark District in New Paltz, New York, visitors experience over 300 years of history across seven historic stone-house museums, a reconstructed 1717 French Church, the Huguenot community's original burying ground, and a replica Esopus Munsee wigwam. Period rooms and exhibits tell the stories of a French Huguenot settlement as it evolved over time, and reveal the history of the area's Indigenous and enslaved African peoples and Dutch settlers.
Historic Huguenot Street envisions a nationally recognized historic site that will inspire guests to think in new ways about American history while also carrying forward the conversation about the relationship between past and present.
Amenities: Passport Stamp, Family Friendly, Public Transportation, Restrooms
Tourism Information