Due to the developing Covid-19 situation, several of our designated heritage sites have announced that they are closing or reducing hours. Please call the individual sites directly to inquire about hours.
The Hudson River Valley National Heritage Area does not own or operate any of the sites listed below. They are owned and managed by the organizations listed in the site descriptions. Please call ahead for special accommodation needs or with any questions about their sites.
Home of Franklin D. Roosevelt National Historic Site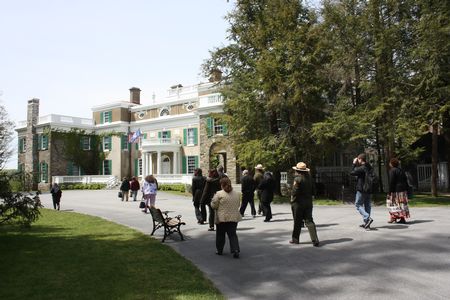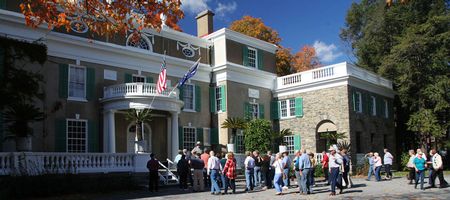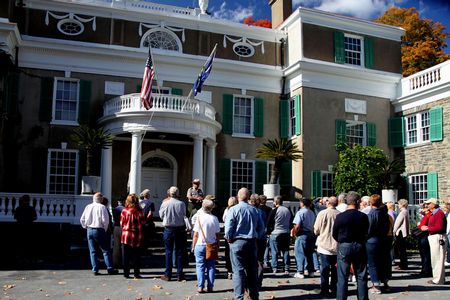 4097 Albany Post Rd.
Hyde Park, NY
Dutchess County
Daily 9:00 am to 4:00 pm. All tours begin at the Henry A. Wallace Visitor Center. Grounds are open daily until sunset. Closed Thanksgiving Day, Christmas Day, and New Year's Day, including the grounds.
Handicap Accessible
The lifelong home of Franklin Delano Roosevelt, America's 32nd President. Purchased by Roosevelt's father in 1867, the home was a large but simple Italianate farmhouse. By 1915, Franklin and his mother, Sara, had completed extensive renovations that included the stucco and fieldstone exterior, the addition of two large wings, and a columned portico. Interior decorations reflect the lifestyle favored by this "old money" family. Inherited by FDR upon his mother's death in 1941, the house and much of the estate were transferred to the federal government in 1945 at the President's request. Its interior remains as it was during Roosevelt's lifetime. The grounds feature flower gardens, outbuildings, and miles of walking trails. The Rose Garden contains the graves of Franklin and Eleanor Roosevelt.
Amenities: Passport Stamp, Family Friendly, Greenway Trail Access, Restrooms
Tourism Information