Please call the individual sites directly to inquire about the events listed on our event calendars and to inquire about hours.
The Maurice D. Hinchey Hudson River Valley National Heritage Area does not own or operate any of the sites listed below. They are owned and managed by the organizations listed in the site descriptions. Please call ahead for special accommodation needs or with any questions about their sites.
Camp Shanks World War II Museum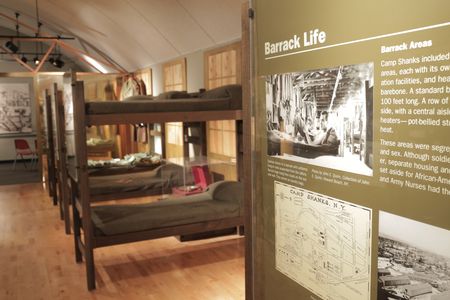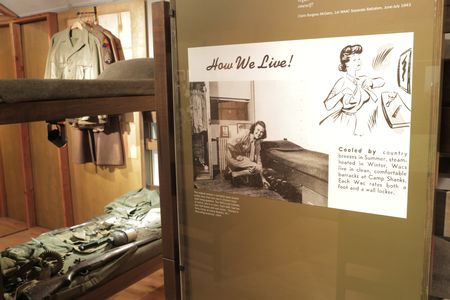 20 Greenbush Road
Orangeburg, NY
Rockland County
June through August: Saturday and Sunday 12pm to 4pm
Free
Handicap Accessible
The Camp Shanks Museum commemorates the military facility that served as the largest point of embarkation for soldiers headed for the front lines in North Africa and Europe during World War II, including the landing forces for the D-Day invasion. Opened in 1942, Camp Shanks contained 1,500 barracks, mess halls, theaters, a hospital, and other buildings where some 1.5 million G.I.s (approximately 40,000 a month) were issued combat equipment and underwent final inspections before shipping overseas. Most soldiers spent eight to 12 days at the self-supporting complex dubbed "Last Stop, U.S.A." Located in a simulated barracks, the museum contains artifacts and photographs that recount the history of Camp Shanks and describe the everyday life of male and female soldiers at the facility. A Wall of Honor lists servicemen and women who spent time there.
Amenities: Family Friendly, Public Transportation, Restrooms
Similar Destinations
Associated Itineraries
Tourism Information