Please call the individual sites directly to inquire about the events listed on our event calendars and to inquire about hours.
The Maurice D. Hinchey Hudson River Valley National Heritage Area does not own or operate any of the sites listed below. They are owned and managed by the organizations listed in the site descriptions. Please call ahead for special accommodation needs or with any questions about their sites.
Washington Irving's Sunnyside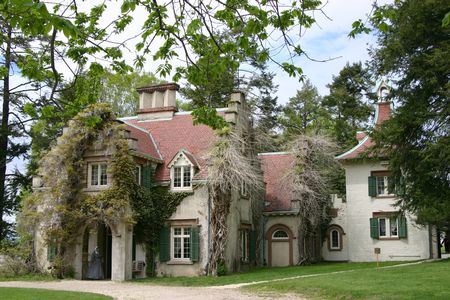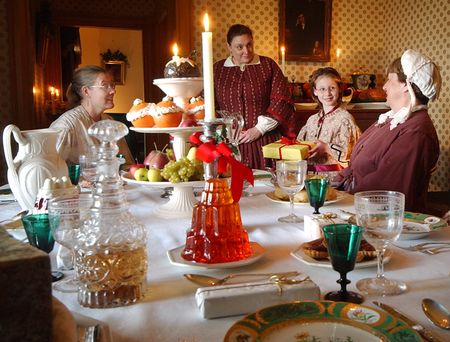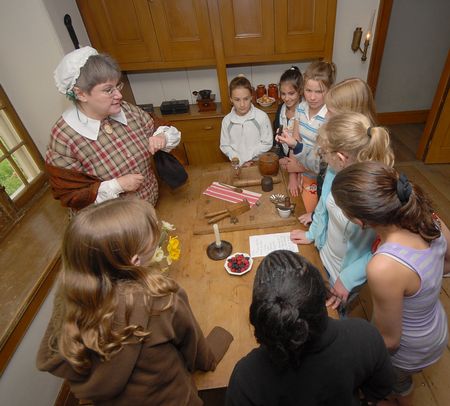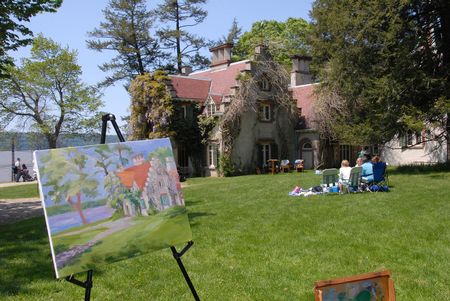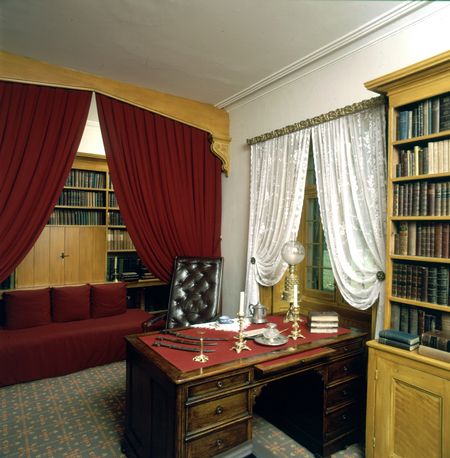 3 West Sunnyside Lane
Irvington, NY
Westchester County
Guided tours Thursdays through November 9 between 10:30am-3:30pm. November 18-December 17, open Saturdays and Sundays between 10:00-3:00pm. See website for details.
Handicap Accessible
Adult: $10 Senior (65+): $8 Student (18-25): $8 Child (3-17): $8 Members + Children under 3: FREE
In 1835, Washington Irving (author of such classics as "The Legend of Sleepy Hollow" and "Rip Van Winkle") bought a two-room Dutch stone house on the banks of the Hudson. He expanded and extensively remodeled the building, adding Tudor-style clustered chimneys, Dutch stepped gables, Gothic windows, and a Spanish tower. Irving also made the grounds more picturesque, planting trees in carefully chosen locations and creating hills, a pond, and a meandering stream with a waterfall. Today, both the house and grounds have been restored to look much as they did in the 1850s. Many of the original furnishings remain, while the wisteria vine Irving planted by the front door continues to bloom each spring. Winding trails throughout the estate afford superb vistas of the river and the landscape, and visitors can walk between Sunnyside and Lyndhurst via the Old Croton Aqueduct Trail.
Historic Hudson Valley provides a sign language interpreter for visitors who are hearing impaired. Please call in advance to request this service and note that Historic Hudson Valley does not provide transcripts of their tours.
Amenities: Family Friendly, Greenway Trail Access, Restrooms, Museum Shop
Tourism Information