Please call the individual sites directly to inquire about the events listed on our event calendars and to inquire about hours.
The Maurice D. Hinchey Hudson River Valley National Heritage Area does not own or operate any of the sites listed below. They are owned and managed by the organizations listed in the site descriptions. Please call ahead for special accommodation needs or with any questions about their sites.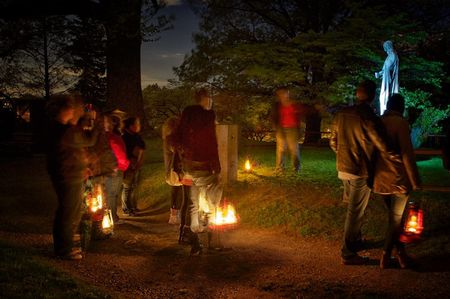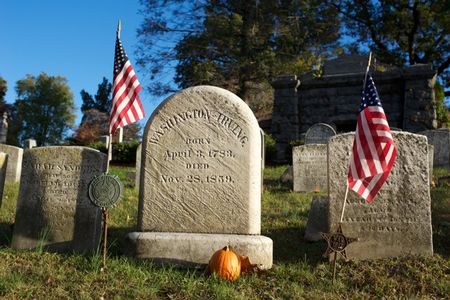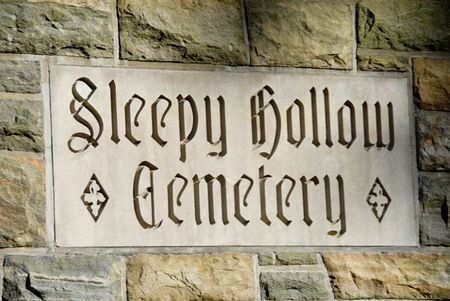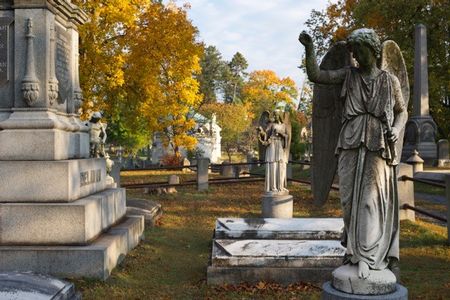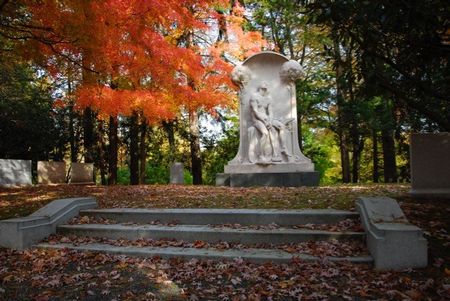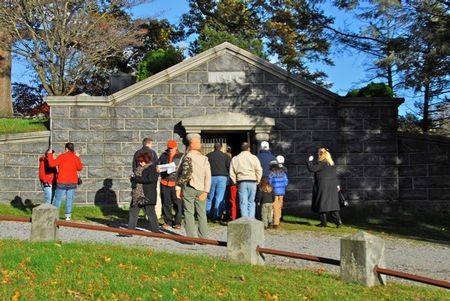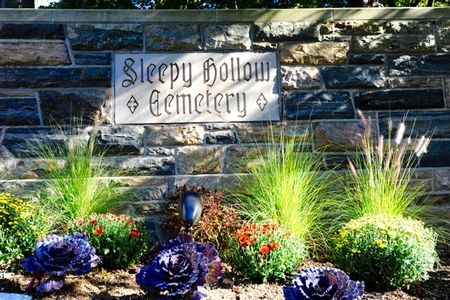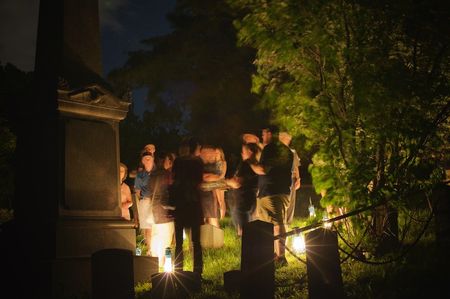 540 North Broadway
Sleepy Hollow, NY
Westchester County
Monday - Friday, 8:00AM to 4:30PM Saturday & Sunday, 8:30 AM to 4:30 PM
Entrance is free for individual members of the public; access fees apply to all groups. Guided tours are offered seasonally, day and evening. All tours are conducted by cemetery staff exclusively. Free maps are provided. Photos courtesy of Jim Logan/Sleepy Hollow Cemetery
Bring history back to life with a visit to historic Sleepy Hollow Cemetery founded in 1849!
Walk the very hills that Washington Irving, famous author of The Legend of Sleepy Hollow, once did and pause at his final resting place to pay your respects! Andrew Carnegie's lovely Celtic cross is just a short distance away. Enjoy the irony of labor leader Samuel Gompers selecting his own grave just across the road from this titan of industry. Other notable stops include William Rockefeller's imposing mausoleum, Henry Villard's exquisite sculpture and the stained glass windows in the Helmsley mausoleum, and many more. Whether you are a history buff, love sculpture, cemetery symbolism, or just want to enjoy the pretty scenery, a visit to historic Sleepy Hollow Cemetery's 90-acre grounds is a wonderful way to spend an hour or more!
Sleepy Hollow Cemetery is a 501(c)(3) nonprofit organization. Donations to our Historic Fund are always welcome to preserve and restore the grounds.
Amenities: Family Friendly, Greenway Trail Access, Public Transportation, Restrooms, Passport Stamps
Similar Destinations
Associated Itineraries
Tourism Information