Due to the developing Covid-19 situation, several of our designated heritage sites have announced that they are closing or reducing hours. Please call the individual sites directly to inquire about hours.
The Hudson River Valley National Heritage Area does not own or operate any of the sites listed below. They are owned and managed by the organizations listed in the site descriptions. Please call ahead for special accommodation needs or with any questions about their sites.
Kykuit, the Rockefeller Estate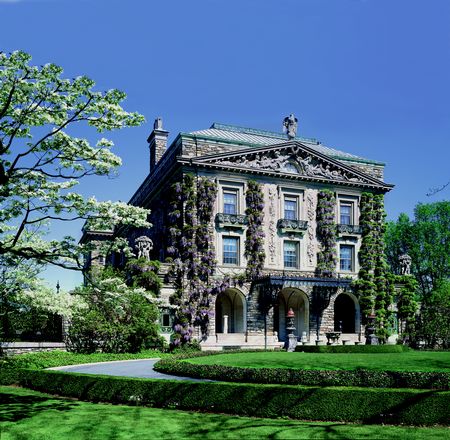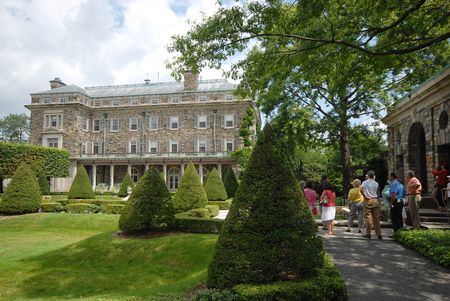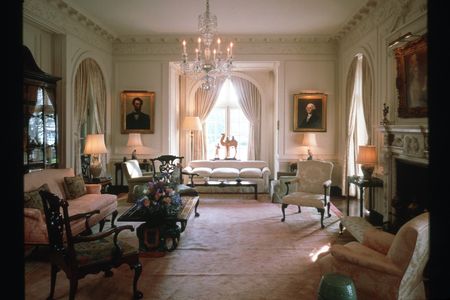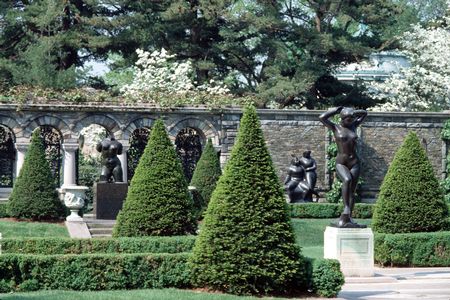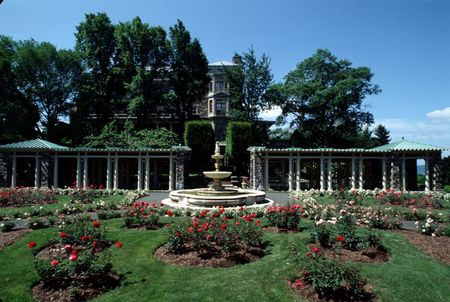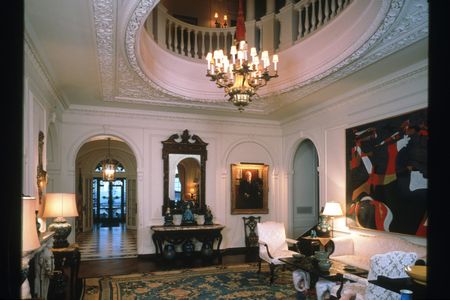 381 North Broadway, Route 9
Sleepy Hollow, NY
Westchester County
Please call for tour appointments; available on the following dates: May–Sep 30: Timed tours available Thursday-Sunday Oct 1-31: Timed tours available daily, except on Tuesdays Nov 1-13: Timed tours available Thursday-Sunday Check website for most up to date schedule and parking information All Kykuit tours originate from the Visitor Center at Philipsburg Manor
Handicap Accessible
This Classical Revival-style villa was completed in 1913 for John D. Rockefeller, founder of the Standard Oil Company. It became the home of his son, philanthropist John D. Rockefeller Jr., and grandson, Nelson A. Rockefeller, four-time governor of New York and vice president under Gerald Ford. First-floor living spaces were designed by Ogden Codman Jr., then America's leading interior decorator. They contain excellent examples of 18th century-style furniture, as well as
Asian ceramics. An underground art gallery holds works from the collection of Nelson Rockefeller, including pieces by Andy Warhol and Alexander Calder. Dramatic grounds were designed by noted architect William Welles Bosworth and feature formal gardens in a variety of styles. The grounds contain fountains, pavilions, and Nelson Rockefeller's collection of large-scale sculptures, including works by Louise Nevelson, David Smith, Pablo Picasso, and Henry Moore.
Historic Hudson Valley provides a sign language interpretor for visitors who are hearing impaired. Please call in advance to request this service and note that Historic Hudson Valley does not provide transcripts of their tours.
Amenities: Restrooms
Similar Destinations
Associated Itineraries
Tourism Information