Please call the individual sites directly to inquire about the events listed on our event calendars and to inquire about hours.
The Maurice D. Hinchey Hudson River Valley National Heritage Area does not own or operate any of the sites listed below. They are owned and managed by the organizations listed in the site descriptions. Please call ahead for special accommodation needs or with any questions about their sites.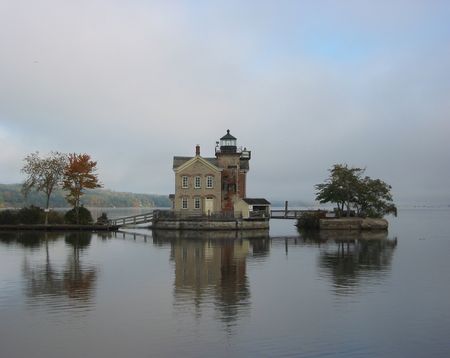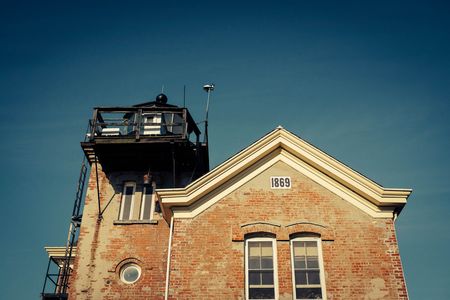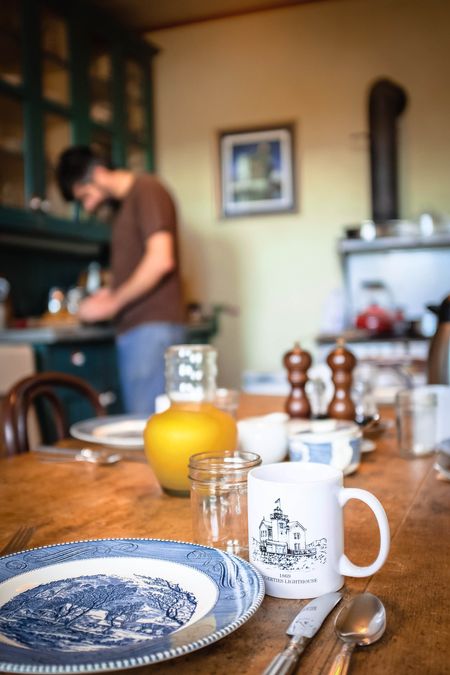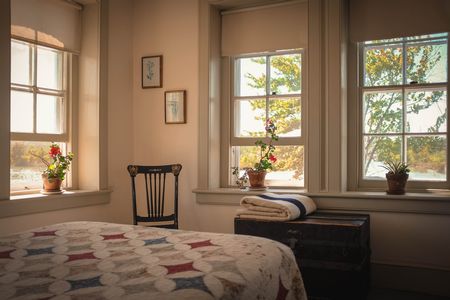 168 Lighthouse Drive
Saugerties, NY
Ulster County
The Ruth Reynolds Glunt Nature Preserve is currently open sunrise to sunset. The riverside deck is open Monday-Wednesday. The lighthouse B&B is accepting guests with reservations for overnight stays.
A landmark beacon on the Hudson River, the Saugerties Lighthouse is a venerable aid to navigation, constructed in 1869 at the mouth of the Esopus Creek. The Saugerties Lighthouse Conservancy maintains the Lighthouse and adjacent lands for the enjoyment of the public. The restored, red-brick Lighthouse offers overnight Bed & Breakfast accommodations, public tours and special events. Furnished as it may have looked in the early 20th century, the Lighthouse contains a small museum, gift shop, parlor, kitchen, keepers' quarters, and two guest bedrooms. The Museum room now showcases the history of the Lighthouse and the steamboat era of the Hudson River. Displays feature models and images of steam liners that frequented Saugerties and photographs from the horse and buggy days of the Village. Assorted maritime artifacts are also on display, including a whale oil lamp common to early 19th century lighthouses and a Fresnel lens. For in-depth information about the history and restoration of the Lighthouse, a projected 20-minute documentary video is available for viewing. The operational light-tower offers a panoramic view of the Hudson River Valley and Catskill Mountains. The Lighthouse can be reached via the half-mile nature trail at the end of Lighthouse Drive in the Village of Saugerties, New York. A riverside picnic area is accessible year-round and a small dock is available on a limited basis to boaters.
Amenities: Family Friendly, Nature Trail, Picnic Area, Outdoor Restroom
Similar Destinations
Associated Itineraries
Tourism Information