Please call the individual sites directly to inquire about the events listed on our event calendars and to inquire about hours.
The Maurice D. Hinchey Hudson River Valley National Heritage Area does not own or operate any of the sites listed below. They are owned and managed by the organizations listed in the site descriptions. Please call ahead for special accommodation needs or with any questions about their sites.
Richard B. Fisher Center for the Performing Arts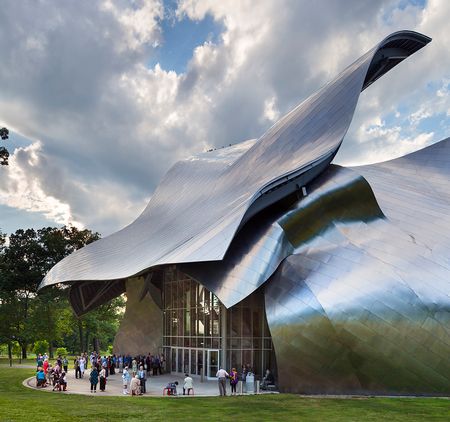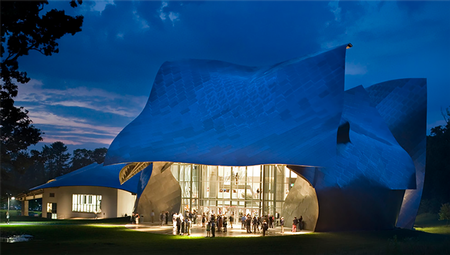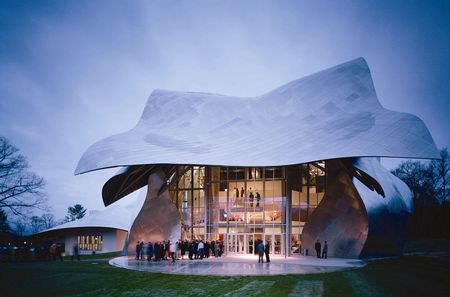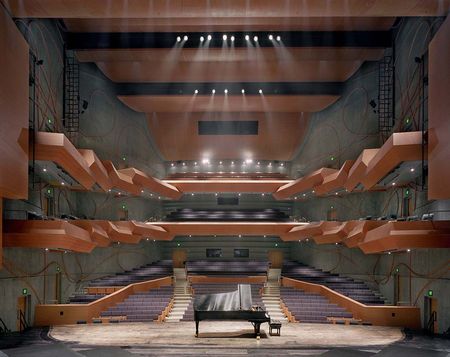 Bard College, 60 Manor Ave
Red Hook, NY
Dutchess County
Check website for schedule of events
Handicap Accessible
Varies depending on event
The Richard B. Fisher Center for the Performing Arts at Bard College develops and presents adventurous performances to audiences from around the world. Designed by Frank Gehry, the Fisher Center is the first of his buildings to be constructed in the Northeast. Gehry makes use of the region's light in his design by cladding the building in stainless steel that undulates to mimic the Hudson Valley's rolling landscape. The 107,000-square-foot building features state-of-the-art studios, a 200-seat theater, and an 800-seat concert hall. The Center presents more than 200 events each year. It is known for the Bard Music Festival and for SummerScape, an annual festival of dance, theater, opera, cabaret, and film.
Amenities: Restrooms
Tourism Information