Please call the individual sites directly to inquire about the events listed on our event calendars and to inquire about hours.
The Maurice D. Hinchey Hudson River Valley National Heritage Area does not own or operate any of the sites listed below. They are owned and managed by the organizations listed in the site descriptions. Please call ahead for special accommodation needs or with any questions about their sites.
Montgomery Place at Bard College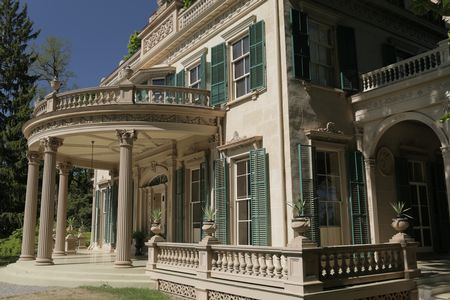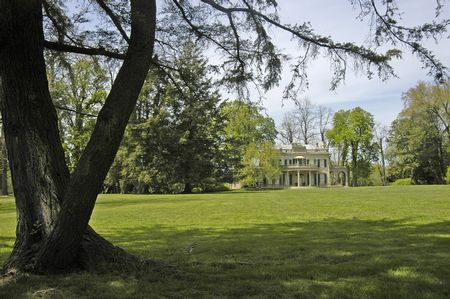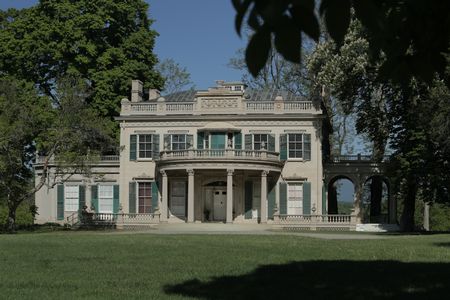 26 Gardiner Way
Red Hook, NY
Dutchess County
Grounds are open daily from dawn to dusk. Mansion tours are currently suspended.
Montgomery Place was built in 1804 by Janet Livingston Montgomery, the widow of Richard Montgomery, the first general officer killed in the Revolutionary War. In the 1840s (and again in the 1860s), Alexander Jackson Davis reconstructed the house, turning the federal style home into a Classical Revival mansion, adding porches, urn-capped balustrades, and one-story wings. The open porch on the house's north side is considered the first outdoor room in America. With advice from Andrew Jackson Downing, the 434-acre grounds also went through changes, and an arboretum was planted, scenic trails and carriage roads were laid out, and gazebos and rustic seats were sited for viewing the mountains, river, and a nearby waterfall. In the 20th century, a series of formal gardens were planted. Both trails and gardens have been restored, and the grounds are available for a stroll, hike, or picnic. Bard College purchased the property in 2016 and it is now part of Bard's nearly 1000-acre campus.
Tourism Information