Due to the developing Covid-19 situation, several of our designated heritage sites have announced that they are closing or reducing hours. Please call the individual sites directly to inquire about hours.
The Hudson River Valley National Heritage Area does not own or operate any of the sites listed below. They are owned and managed by the organizations listed in the site descriptions. Please call ahead for special accommodation needs or with any questions about their sites.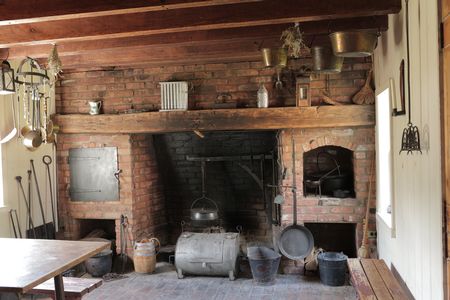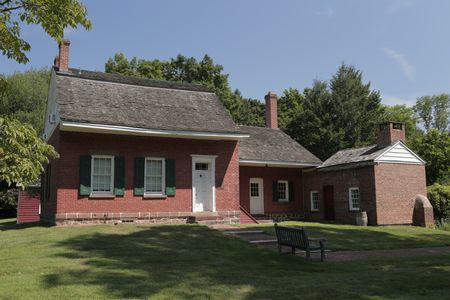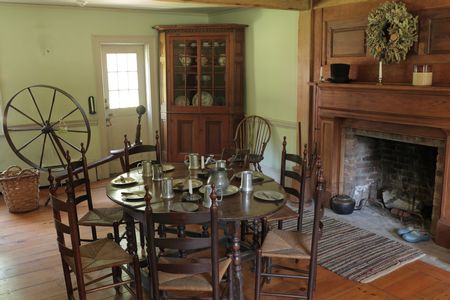 20 Zukor Road
New City, NY
Rockland County
Guided tours by appointment only, contact info@rocklandhistory.org or call 845-634-9629 for info.
The Greek Revival doorway of the brick and sandstone Jacob Blauvelt House is the only hint that it was built in 1832; its gambrel roof, overhanging eaves, and compact size reflect the style of the rapidly disappearing 18th century Dutch houses in the region. The dwelling's main section, kitchen outbuilding, and later connecting common room were constructed by farmer Jacob Blauvelt. Blauvelt's descendants lived in the house until 1970, when it was acquired by the Historical Society of Rockland County. First floor rooms have been restored to reflect Jacob Blauvelt's occupancy and feature period wallpapers and floor coverings, as well as Greek Revival woodwork and early 19th century furnishings made in the lower Hudson Valley. The rebuilt kitchen is used for demonstrations of open-hearth cooking while the 19th century barn complex contains farm tools, sleighs, and a complete blacksmith shop.

Amenities: Passport Stamp, Family Friendly
Similar Destinations
Associated Itineraries
Tourism Information