Please call the individual sites directly to inquire about the events listed on our event calendars and to inquire about hours.
The Maurice D. Hinchey Hudson River Valley National Heritage Area does not own or operate any of the sites listed below. They are owned and managed by the organizations listed in the site descriptions. Please call ahead for special accommodation needs or with any questions about their sites.
West Point Foundry Preserve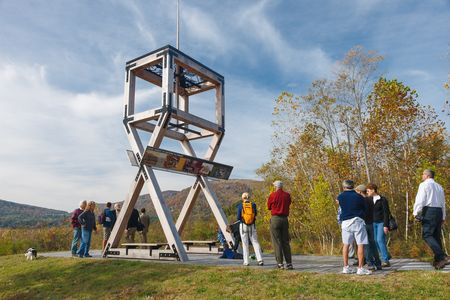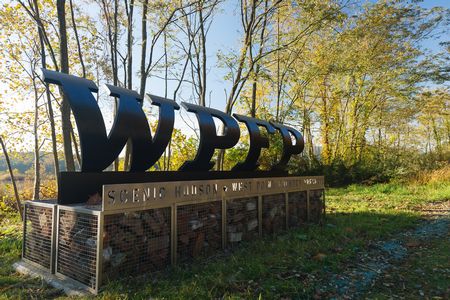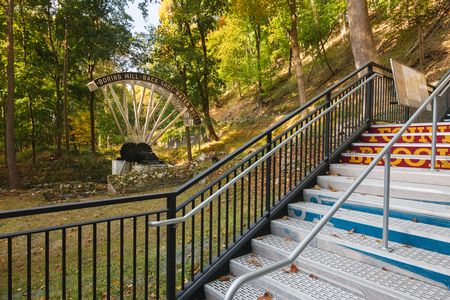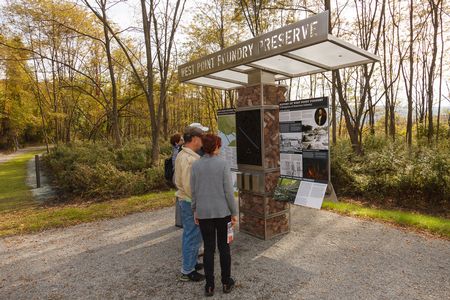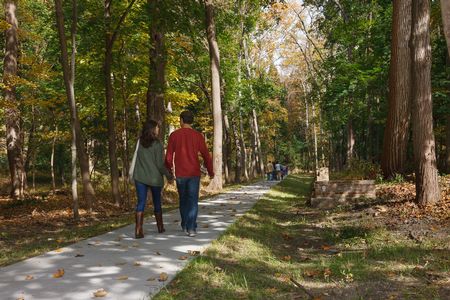 68 Kemble Avenue
Cold Spring, NY
Putnam County
Daily, dawn-dusk
Free
Of the four historic ironworks selected by President James Madison to supply artillery to the U.S. military, only West Point Foundry remains. Operating from 1818-1911, the foundry gained renown during the Civil War by producing Parrott guns, cannons whose range and accuracy gave the North a distinct advantage (prompting a visit from President Abraham Lincoln in 1862). A technological marvel that helped spark America's rise as an industrial superpower, West Point Foundry also manufactured some of the nation's first locomotives, ironclad ships and pipes for New York City's water system. Today, nonprofit Scenic Hudson is responsible for transforming the 97-acre site into an "outdoor museum." Trails through the wooded preserve, located in a tranquil ravine, pass the significant ruins of foundry buildings. Interpretive features, including a full-scale representation of the boring mill's 36-foot waterwheel, explore the foundry's contributions to the Industrial Revolution, its role in the Civil War and the land's astonishing ecological renewal.
Amenities: Passport Stamp, Family Friendly, Transportation, Restrooms;
Tourism Information