Please call the individual sites directly to inquire about the events listed on our event calendars and to inquire about hours.
The Maurice D. Hinchey Hudson River Valley National Heritage Area does not own or operate any of the sites listed below. They are owned and managed by the organizations listed in the site descriptions. Please call ahead for special accommodation needs or with any questions about their sites.
Van Wyck Homestead Museum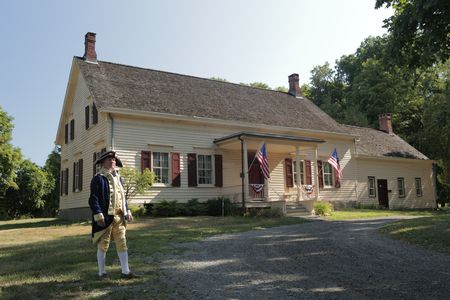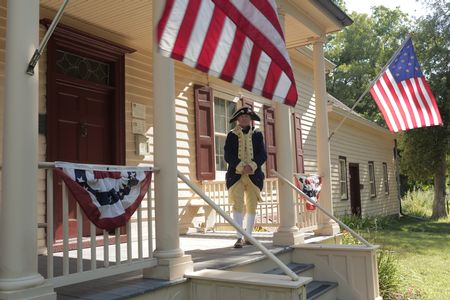 504 Route 9
Fishkill, NY
Dutchess County
Saturdays and Sundays from 1:00PM to 4:00PM (Last Tour at 3:30) Grounds open daily dawn-dusk
Free
Handicap Accessible
Donations accepted
This Dutch Colonial house was built by farmer Cornelius Van Wyck in multiple phases, beginning with a simple one- to three-room dwelling in 1732 and ending with an elaborate addition sometime before 1757. When Fishkill was chosen as the site of a supply depot to serve the northern branch of the Continental Army during the Revolutionary War, the home became the headquarters of the sprawling complex. It was visited by numerous dignitaries, including George Washington, the Marquis de Lafayette, Alexander Hamilton, and John Jay. Here also occurred the mock trial of Continental spy Enoch Crosby, upon whose exploits James Fenimore Cooper allegedly based protagonist Harvey Birch in his novel, The Spy. Today, the home contains original woodwork, archaeological relics from the depot, 18th and 19th-century furniture, and portraits by noted itinerant painter Ammi Phillips. Displays also highlight various Colonial crafts, including woodworking and weaving.
Amenities: Passport Stamp, Family Friendly, Public Transportation
Similar Destinations
Associated Itineraries
Tourism Information