Please call the individual sites directly to inquire about the events listed on our event calendars and to inquire about hours.
The Maurice D. Hinchey Hudson River Valley National Heritage Area does not own or operate any of the sites listed below. They are owned and managed by the organizations listed in the site descriptions. Please call ahead for special accommodation needs or with any questions about their sites.
Hudson River Sloop Clearwater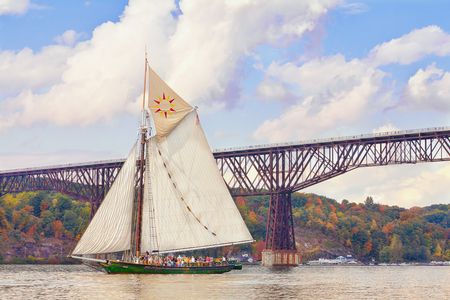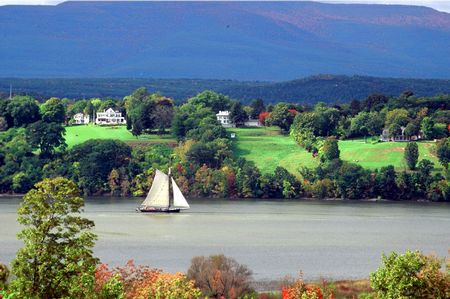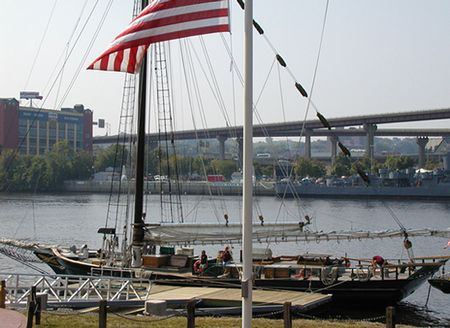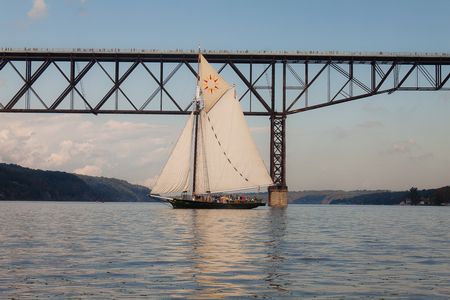 724 Wolcott Ave
Beacon, NY
Dutchess County
Check website
Sailing Prices: Adults (13+): $75 Children (0-12): $15 Members: $50
Launched in 1969, Clearwater was the brainchild of folksinger Pete Seeger, who was searching for a way of
helping people rediscover the beauty and importance of the then-heavily polluted Hudson River. The 106-foot-long
vessel was designed to closely replicate a single-masted Hudson River sloop, the workboat of the river in the 18th
and 19th centuries that hauled bricks, hay, and other goods between communities. Clearwater stops at ports
from New York City to Troy with a cargo of schoolchildren and adults who come aboard to learn about the river's
denizens, pollution, and how to read nautical charts. Visitors also steer and help hoist the vessel's three sails.
In addition to operating the boat, the non-profit Hudson River Sloop Clearwater Inc. has been at the forefront of
environmental activism; its efforts helped lead to groundbreaking federal laws such as the Clean Water Act.
The Clearwater's winter homeport is located next to the Hudson River Maritime Museum in Kingston, NY. Address listed is the location of the Clearwater's offices. See website for current location.
Amenities: Passport Stamp
Similar Destinations
Associated Itineraries
Tourism Information