Please call the individual sites directly to inquire about the events listed on our event calendars and to inquire about hours.
The Maurice D. Hinchey Hudson River Valley National Heritage Area does not own or operate any of the sites listed below. They are owned and managed by the organizations listed in the site descriptions. Please call ahead for special accommodation needs or with any questions about their sites.
Olana State Historic Site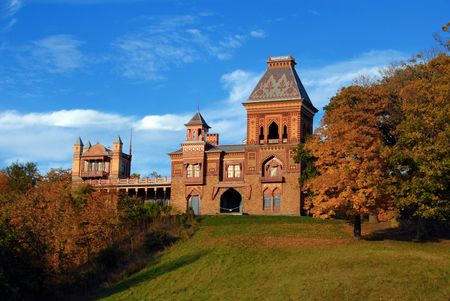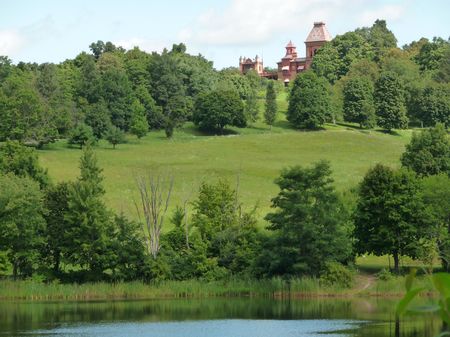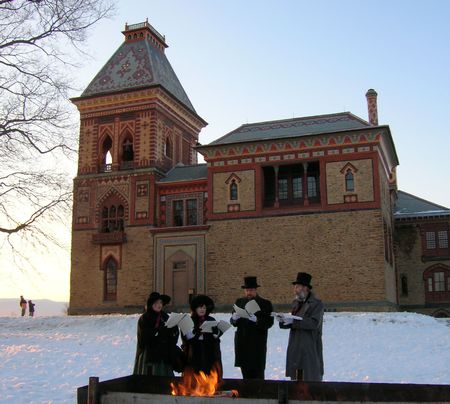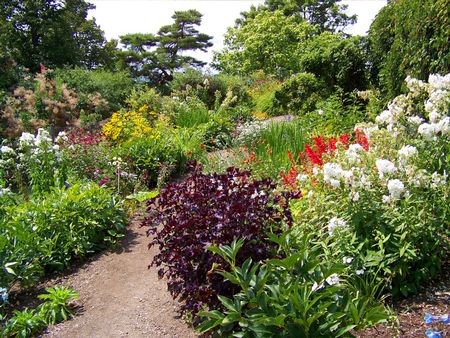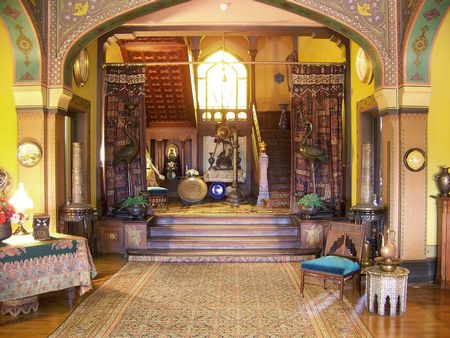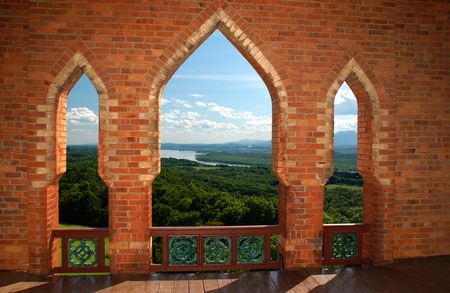 5720 Route 9G
Hudson, NY
Columbia County
Grounds: Daily, 8am-Sunset Closed Thanksgiving, Christmas Day, New Year's Day, and Easter See website for details
Handicap Accessible
In 1860, at the height of his career as one of America's most renowned landscape painters, Frederic Edwin Church began purchasing farmland overlooking the Hudson River. After a trip to the Middle East in the late 1860s, Church worked with architect Calvert Vaux to design a home on the estate's highest point that incorporated exotic architectural elements he saw on his travels. A series of towers, balconies, recessed porches, and stenciling adorned the home, which featured a central Court Hall surrounded by living spaces for the family that were filled with an eclectic mix of furnishings and objects. Church used the surrounding land as a three-dimensional canvas, planting thousands of trees, creating a lake, and building over five miles of carriage drives. Olana is considered a landmark of Picturesque landscape gardening, with the house at its summit and embracing unrivaled panoramic views of the Hudson Valley.
Amenities: Passport Stamp, Family Friendly, Greenway Trail Access, Restrooms
Similar Destinations
Associated Itineraries
Tourism Information