Please call the individual sites directly to inquire about the events listed on our event calendars and to inquire about hours.
The Maurice D. Hinchey Hudson River Valley National Heritage Area does not own or operate any of the sites listed below. They are owned and managed by the organizations listed in the site descriptions. Please call ahead for special accommodation needs or with any questions about their sites.
Hart-Cluett Museum at Historic Rensselaer County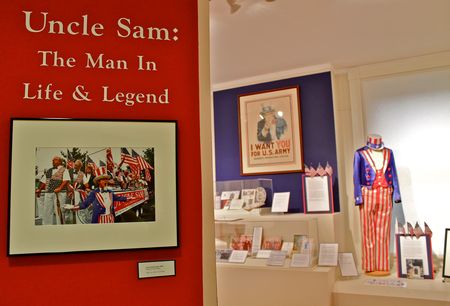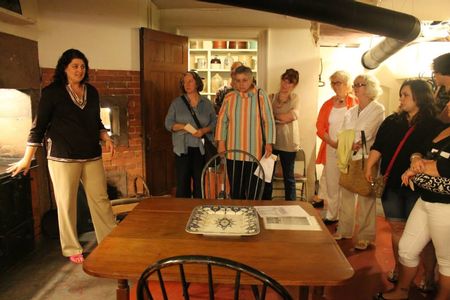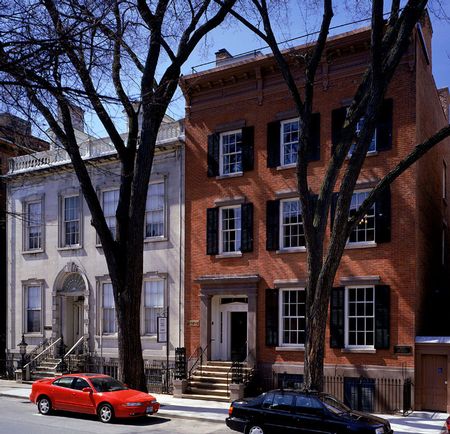 57 Second Street
Troy, NY
Rensselaer County
By appointment only Thurs-Sat: Noon-5pm
Handicap Accessible
Adults: $8 Seniors (62+): $7 Students (13-17): $7 with valid ID Youth (6-12): $5 Children (5 and under): Free Members: Free
The Hart-Cluett House is an excellent example of a late Federal-style urban townhouse, built between 1825 and 1827 by New York City entrepreneur William Howard as a gift for his only daughter, Betsey, and her husband, banker Richard P. Hart. It features a marble facade and double portico entryway flanked by Tuscan columns and leaded-glass fanlights. The use of marble on the full facade is believed to be the first time this material was used in such a way on a residential building. The interior includes elaborate, hand-carved woodwork and ornate plaster ceiling medallions. The second and third owners of the house were the Cluetts, who had made their fortunes manufacturing linen shirt collars at a time when Troy was known as the "Collar City." Also offered are historic walking tours, lectures, exhibit talks and programming designed to tell the varied stories of the people of Rensselaer County. The Hart-Cluett House is now home of the Rensselaer County Historical Society.
Amenities: Passport Stamp, Family Friendly, Public Transportation, Restrooms
Tourism Information