Please call the individual sites directly to inquire about the events listed on our event calendars and to inquire about hours.
The Hudson River Valley National Heritage Area does not own or operate any of the sites listed below. They are owned and managed by the organizations listed in the site descriptions. Please call ahead for special accommodation needs or with any questions about their sites.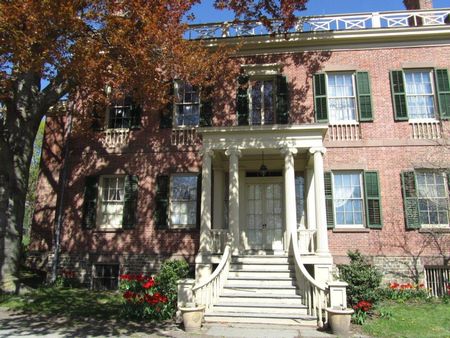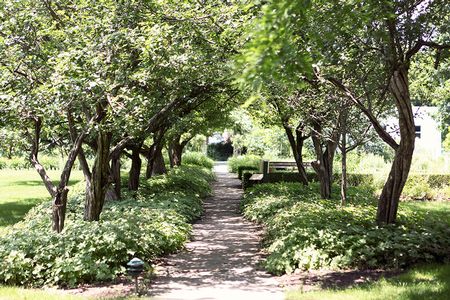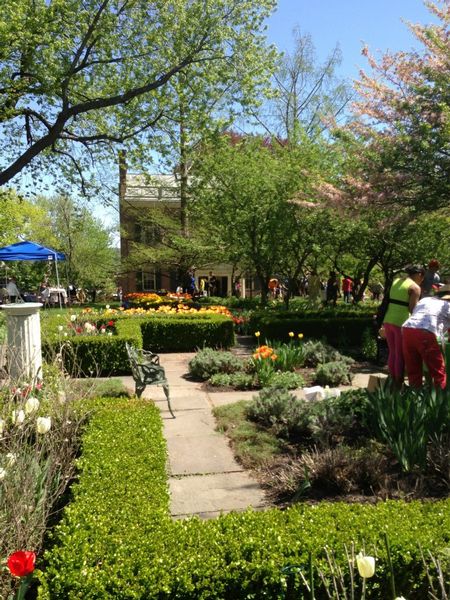 9 Ten Broeck Place
Albany, NY
Albany County
Grounds open daily dawn to dusk April to October, FREE Wednesdays: Architecture & Garden Talks 1pm, outdoor program Thursdays: Immersion Tours, see website Fridays: Mansion Tours, 10am, 11am, noon, 1pm Saturdays: Mansion Tours 1pm, 2pm, 3pm
General: $5 Students & Seniors: $4 Children to age 18: FREE in 2021 thanks to a generous donor Member admission: free Gardens: free Galleries at King's Place: free
The elegant Ten Broeck Mansion was the home of two of Albany's most prominent families. It was originally built in 1798 as a Federal-style country home for merchant and mayor Abraham Ten Broeck, who had served as a major general of the Albany militia during the Revolutionary War and distinguished himself at the Second Battle of Saratoga in 1777. Architectural details from this period include a delicate roof balustrade on the outside and a superb spiral staircase within. In 1848, the home became the residence of banker and philanthropist Thomas Worth Olcott and underwent modifications that included the addition of Greek Revival porticos to the doorways and marble mantels in the main first-floor rooms. Today, the home reflects Olcott's era of occupancy and contains a collection of furnishings from the late 18th and early 19th centuries.
Amenities: Passport Stamp, Family Friendly, Public Transportation, Restrooms
Similar Destinations
Associated Itineraries
Tourism Information