Please call the individual sites directly to inquire about the events listed on our event calendars and to inquire about hours.
The Maurice D. Hinchey Hudson River Valley National Heritage Area does not own or operate any of the sites listed below. They are owned and managed by the organizations listed in the site descriptions. Please call ahead for special accommodation needs or with any questions about their sites.
Harness Racing Museum and Hall of Fame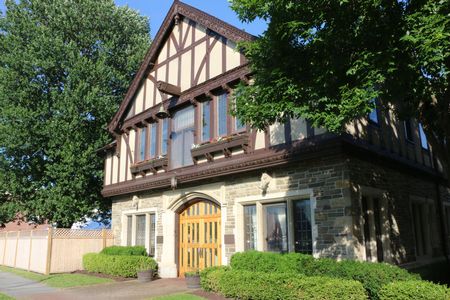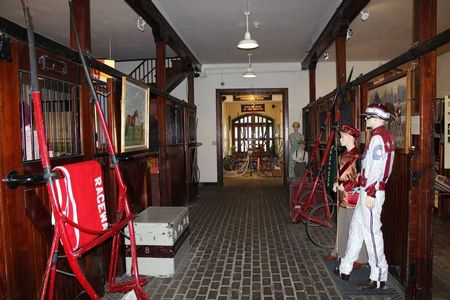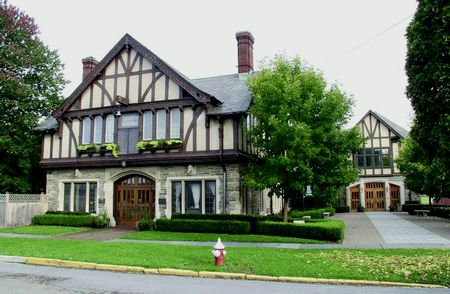 240 Main Street
Goshen, NY
Orange County
Call for reservations
Handicap Accessible
$10 per person Member: Free
The Harness Racing Museum is located in Goshen, New York's Church Park Historic District. The Tudor style architecture of the original 1913 stable, in which the museum is partially housed, provides the backdrop for displays of art and artifacts relating to the history of the American-born sport of harness racing and the Standardbred horse. Visitors experience interactive exhibitry, informative films and a timeline of the sport's history from its late 18th century New York roots through today. Visitors can also experience the thrill of racing first hand with a ride on the museum's 3D simulator. In addition to the repository of more than 70,000 harness racing photographs, paintings, and artifacts,the museum boasts the largest collection of Currier & Ives trotting prints. The Hall of Fame contains lifelike statuettes of the inductees- drivers,trainers and breeders –who have enriched the sport. The museum overlooks Goshen's Historic Track. Established in 1838, it is the oldest working racetrack in the country and was the first sporting site to receive National Historic Landmark status (in 1966). Harness races are held weekends in June and early July.
Amenities: Passport Stamp, Family Friendly, Public Transportation, Restrooms
Tourism Information