Please call the individual sites directly to inquire about the events listed on our event calendars and to inquire about hours.
The Maurice D. Hinchey Hudson River Valley National Heritage Area does not own or operate any of the sites listed below. They are owned and managed by the organizations listed in the site descriptions. Please call ahead for special accommodation needs or with any questions about their sites.
Bennington Battlefield State Historic Site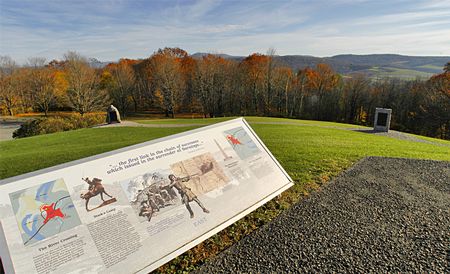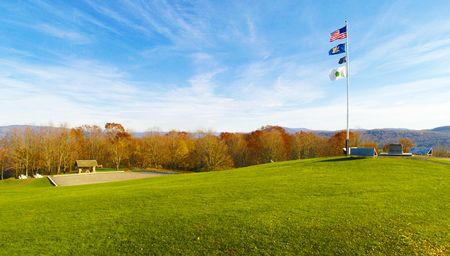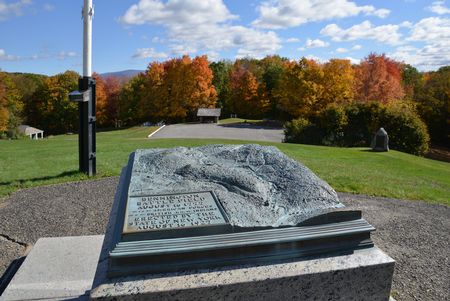 5157 Route 67
Walloomsac, NY
Rensselaer County
May 1 through Veterans Day 8am to Sunset, 7 days a week Interpretive docent on-site Memorial Day weekend to October 20th: Thursday: 11:00 AM to 3:00 PM Friday: 11:00 AM to 3:00 PM Saturday: 9:00 AM to 5:00 PM Sunday: 9:00 AM to 5:00 PM
Free
Handicap Accessible
In the summer of 1777, British troops engaged in General John Burgoyne's invasion from Canada camped here on a hill overlooking the Walloomsac River while on their way to plunder American storehouses at nearby Bennington. On August 16, Brigadier General John Stark ordered his militia troops to attack. After a two-hour battle described by Stark as "one continuous clap of thunder," the American forces were victorious. Burgoyne would surrender the remainder of his army after fighting the two Battles of Saratoga in September and October. Today, Bennington Battlefield contains interpretive panels and monuments commemorating the American victory.
Amenities: Family Friendly, Restrooms
Similar Destinations
Associated Itineraries
Tourism Information