Please call the individual sites directly to inquire about the events listed on our event calendars and to inquire about hours.
The Maurice D. Hinchey Hudson River Valley National Heritage Area does not own or operate any of the sites listed below. They are owned and managed by the organizations listed in the site descriptions. Please call ahead for special accommodation needs or with any questions about their sites.
Philipse Manor Hall State Historic Site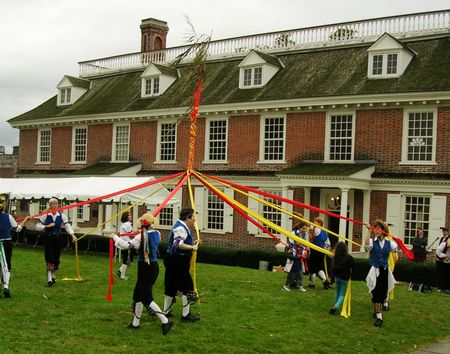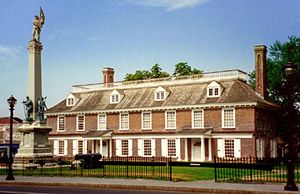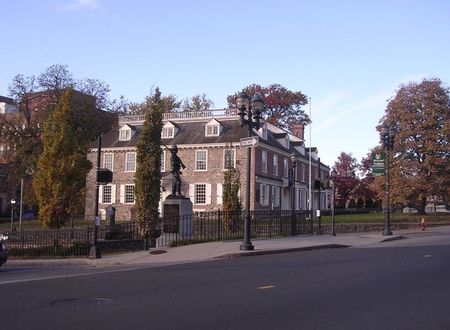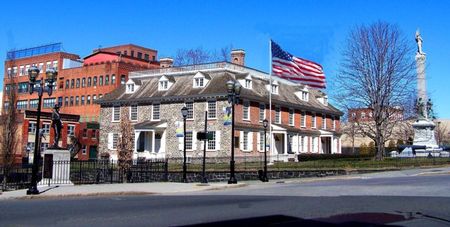 29 Warburton Avenue
Yonkers, NY
Westchester County
Currently Closed For Renovations
Adults $5 Seniors/Student - $3 Children under 12, free.
Philipse Manor Hall was built in several stages by the lords of Philipsburg Manor, which once stretched for 22 continuous miles up the Hudson River from Yonkers. It was under the last lord, Frederick Philipse III, that the Manor Hall became a grand Georgian-style country seat with carved paneling added to the east drawing room and upstairs bedroom in the mid 18th century. However, due to his staunch Loyalist leanings, Philipse III was forced to flee America during the Revolution and his properties were confiscated by New York State. In the 19th century, the house became Yonkers' first city hall; it was turned over to New York State in 1908.

Today, Philipse Manor Hall remains unfurnished but retains carved woodwork, and a rare rococo-style drawing room ceiling crafted from papier maché and plaster featuring portrait medallions and scenes of the hunt and mythology. Rooms contain exhibits about the history of Yonkers, the Philipses, and the house's restoration.

Amenities: Passport Stamp, Family Friendly
Tourism Information