Events
Please call the individual sites directly to inquire about the events listed below.
Young at HeArt: Outdoor Artmaking Tour of Olana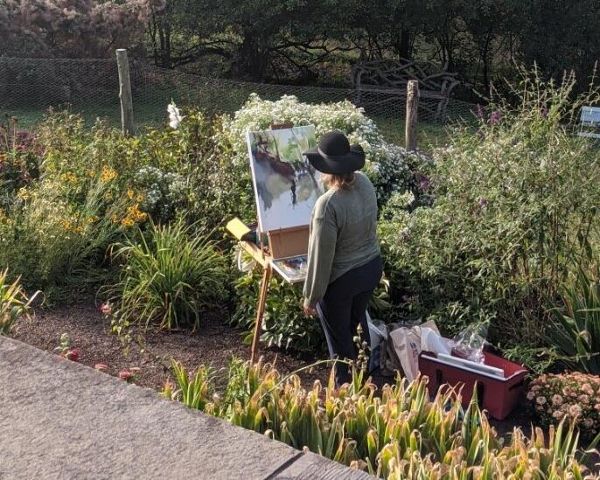 Aug 23, 2022
9:00 AM to Sep 2, 2022, 12:00 PM
Location: 5720 Route 9G, Hudson NY, 12534
Tuesday, August 23- August 26, 2022 and Tuesday, August 30-September 2, 2022
9:00am-12:00pm
During this eight-session course, participants will be invited to explore Olana's famous views, making art at the sites and viewpoints once experienced and designed by Frederic Church himself. Each class will begin with a demonstration (all demonstrations are done by teaching artist Shawn Dell Joyce in pastel and oil paint). Pastel painting materials and basic sketching supplies will be provided as the central tools to guide participants in learning key principles about outdoor artmaking or painting "plein air". The course will focus on the key principles of depicting a landscape, such as harnessing perspective, composition, and detail, while also covering important information on how best to prepare for artmaking outdoors. The course is open to participants ages 55+ in all skill levels and participants without a background working outdoors are encouraged to participate. Each class will meet at a designated outdoor location onsite in Church's designed landscape, offering students a unique opportunity to learn from a living practicing artist while walking in Church's footsteps. The course will culminate with a final display of student's artworks.
Shawn Dell Joyce began teaching plein air classes in 2000 and continues weekly to this day. She founded a plein air school with an arts and agricultural mission based on the historic Hudson River School, called the Wallkill River School of Art. It still exists today as a nonprofit arts organization with a mission of bringing cultural tourism to the Hudson Valley region through plein air painting workshops and events on local farms, historic sites and open spaces. Her work is included in museum collections in the Georges Pompidou Museum in France and the Museum of Modern Art in NY.
$200 person, $150 members. Limited capacity; Advanced registration required at OLANA.org. Scholarships are available upon request. For more information, please contact education@olana.org or call (518) 751-6938.
During the COVID-19 crisis, The Olana Partnership will refund registration before this program upon cancellation for any reason. Please note that The Olana Partnership reserves the right to cancel this program due to extreme weather or other dangerous conditions. This course is funded by EM Michelson Philanthropies.