Who Built Dutch New York?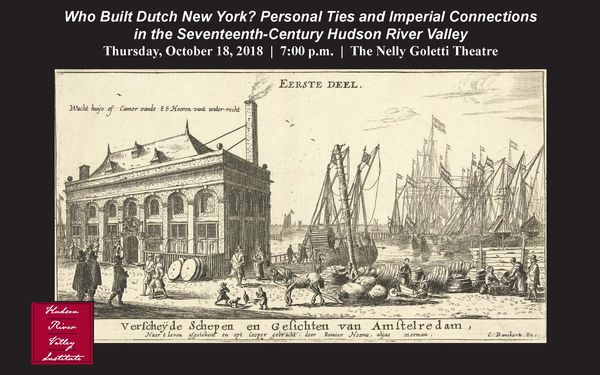 Oct 18, 2018, 7:00 PM
Location: Student Center 3404, North Rd, Poughkeepsie, NY 12601
Everybody knows that Old New York was once New Amsterdam. But how did a Dutch colony get established on the shores of the Hudson River? As West India Company ships began sailing westward in the early seventeenth century, soldiers, sailors, and settlers drew on kin and social relationships to function within an Atlantic economy and the nascent colony of New Netherland. In the greater Hudson Valley, Dutch newcomers, Native American residents, and enslaved Africans wove a series of intimate networks that reached from the West India Company slave house on Manhattan, to the Haudenosaunee longhouses along the Mohawk River, to the inns and alleys of maritime Amsterdam. In this talk, Prof. Susanah Shaw Romney will explain how the personal ties of ordinary people created a unique culture that defined the region for centuries.
The lecture entitled Who Built Dutch New York? Personal Ties and Imperial Connections in the Seventeenth-Century Hudson River Valley, will be given by historian Dr. Susanah Shaw Romney. Dr. Romney is an assistant professor of history at New York University specializing in seventeenth-century Dutch empire. The lecture will be held in the Nelly Goletti Theatre in the Student Center at 7:00 p.m.