Events
The mid-Hudson and Capital District regions in NYS are now in Phase IV reopening and some sites are reopening with limited hours and tours. Please call the individual sites directly to inquire about the events listed below.
Then, Now, Next: What Does The Future of Museums Look Like? GHHN Virtual Conference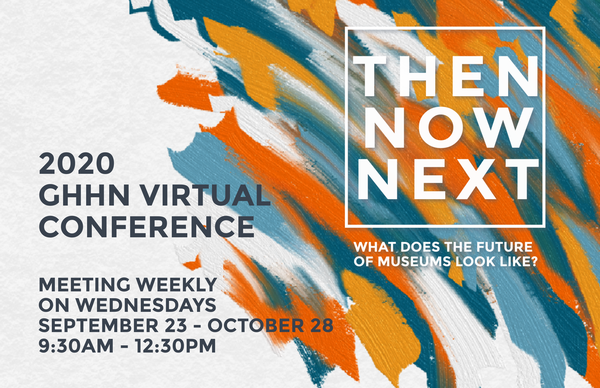 Sep 16, 2020, 9:30 AM to Oct 28, 2020, 12:30 PM
Location: http://www.greaterhudson.org/2020-annual-conference--awards-for-excellence.html
2020 has been an extraordinary year: COVID-19, economic recession, BLM. How are museums responding to these timely issues? How do museums' actions today shape the future? What can we learn from looking back as we move forward in a new way? Join GHHN and guest presenters as we explore these timely questions. Our Annual Conference has been re-imagined as a virtual model, broken up into weekly sessions of 3 hours of content presented over a six-week period on Wednesdays from 9:30am - 12:30pm. With the content stretched out over 6 weeks, attendees have the freedom to participate in all the weekly sessions or just log in to a selection. A Virtual Exhibit Hall, virtual networking activities and a variety of presentation methods will allow participants to retain the interactions with colleagues, peers, funders, and exhibitors you have come to expect from our in-person Annual Conference. Participants can access the weekly sessions for the nominal fee of just $10! Don't miss out - register today!