Events
The mid-Hudson and Capital District regions in NYS are now in Phase IV reopening and some sites are reopening with limited hours and tours. Please call the individual sites directly to inquire about the events listed below.
Middle School Virtual Info Session & Tour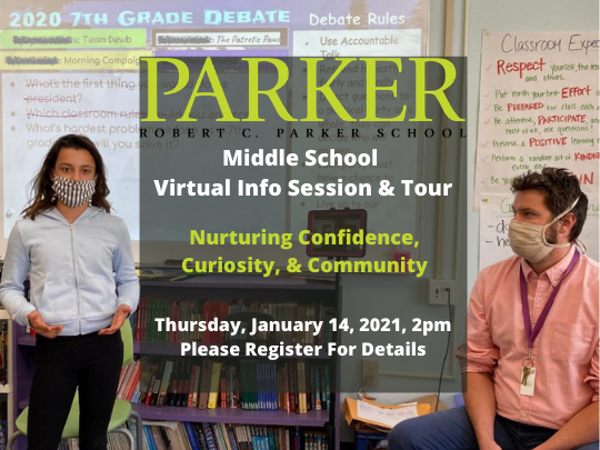 Jan 14, 2021, 2:00 PM to 3:00 PM
Location: 4254 NY-43, Wynantskill, NY 12198
Join us to learn more about how our unique program is designed for these critical years during this critical time. Middle school is a time of life that is full of exciting changes and a time of wonderful opportunity. Students thrive when they are in a supportive and challenging environment and can find great personal reward in taking on responsibilities, developing an intellectual viewpoint and tapping into deep passions. Parker designs its middle school program to provide all of these elements for our students by nurturing curiosity, confidence, and community.