Events
The mid-Hudson and Capital District regions in NYS are now in Phase IV reopening and some sites are reopening with limited hours and tours. Please call the individual sites directly to inquire about the events listed below.
MANY Discussion: Creating a Dutch Colonial Heritage Hudson Valley Tourism Experience with Russell Shorto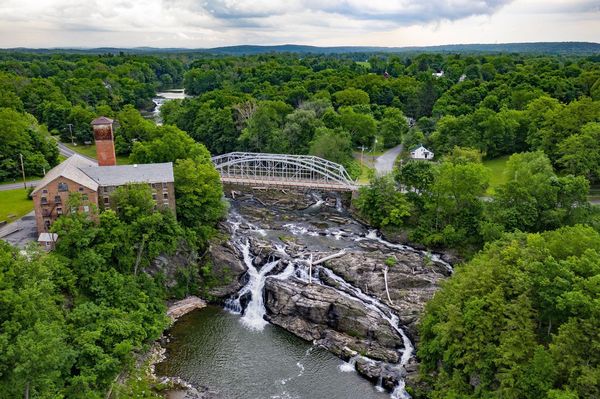 Nov 10, 2020, 1:00 PM
Location: 265 River Street Troy, NY 12180
Russell Shorto's June 2019 NY Times article "In the Hudson Valley: A Drive Back in Time" renewed public tourism interest in Dutch colonial history.
New York's Dutch roots give the state's history a unique grounding, and they offer historic sites an opportunity with great potential for tourism and economic development. Mr. Shorto and tourism industry partners will join us in brainstorming ideas on how historic sites can create new tourism experiences centered around Dutch Colonial history.
https://nysmuseums.org/2020fallprograms
Picture: The falls near Kinderhook, NY in the Hudson Valley. Photo by Tony Cenicola, The New York Times