Events
The mid-Hudson and Capital District regions in NYS are now in Phase IV reopening and some sites are reopening with limited hours and tours. Please call the individual sites directly to inquire about the events listed below.
Fallen: In Conversation with Jean Shin at Olana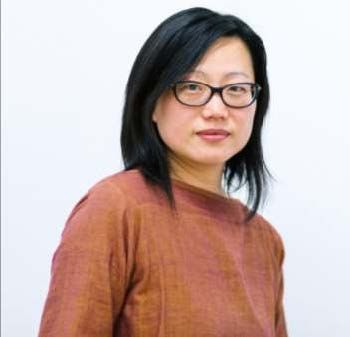 Apr 14, 2021, 5:30 PM to 6:30 PM
Location: 5720 Route 9G, Hudson NY, 12534
Join artist Jean Shin as she shares the ideas and ecological urgency behind her new site-specific artwork, Fallen, to be installed at Olana State Historic Site this year. Learn more about Shin's work and this new project, which focuses attention on the loss of a once-majestic hemlock that stood on Olana's east lawn. Fallen invites viewers to reflect on this tree's life and the cultural history of hemlocks and the history of tanning in this region. When Frederic Church created Olana's 250-acre naturalistic landscape, he planted thousands of native trees on a hillside that had been previously logged and deforested. In the 19th century, hundreds of thousands of hemlocks were cut down for the tanning industry, which used the tannin in the tree's bark for the commercial demands of leather-making.
While reckoning with the devastating consequences of deforestation in the local history, Shin's project invites viewers to observe their natural surroundings more closely and witness nature's struggles. During this talk, Shin will consider how we can learn from the past and coexist without exploiting nature and how we can protect the hemlocks that remain for future generations.
Artist Jean Shin transforms large accumulations of everyday objects, the material manifestations of waste in our society, into site-specific installations. Nationally recognized for her monumental installations, Shin transforms everyday objects into elegant expressions of identity and community engagement. She has had numerous solo exhibitions at institutions including the Museum of Modern Art, New York, the Smithsonian American Art Museum, Washington, D.C.; Philadelphia Museum of Art, PA; Asian Art Museum, San Francisco, CA and Storm King Art Center in N.Y. Born in 1971 in Seoul, South Korea, and raised in the United States, Jean Shin lives and works in Brooklyn and Hurley, NY. She attended the Skowhegan School of Painting and Sculpture in 1999 and received a B.F.A. and a M.S. from Pratt Institute. Shin is a tenured Adjunct Professor of Fine Art at Pratt.
This virtual webinar is offered to members of The Olana Partnership and will be made publicly available for viewing online afterwards.
To register visit OLANA.org