Events
Please call the individual sites directly to inquire about the events listed below.
Chasing Icebergs: Art and a Disappearing Landscape at Olana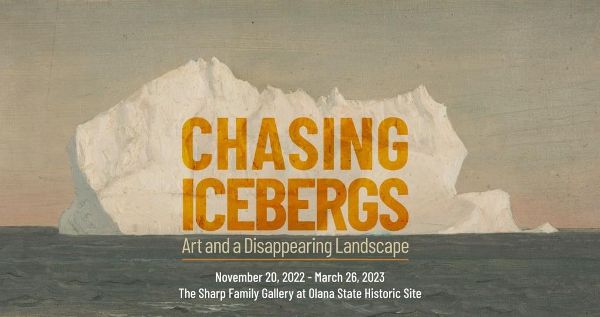 Nov 20, 2022
to Mar 26, 2023
Location: 5720 Route 9G, Hudson NY, 12534
In 1859, Frederic Church chartered a ship to the waters surrounding Newfoundland and Labrador—an area known as "Iceberg Alley"—on a mission that made him the first American artist to explore the region for the purpose of painting icebergs, a landmark event in the history of art. The Olana Partnership and Olana State Historic Site present Chasing Icebergs: Art and a Disappearing Landscape, the first winter exhibition in Olana's Sharp Family Gallery, highlighting Frederic Church's iceberg sketches from this intrepid voyage. The exhibition will also include photographs and historic texts Church collected on the subject of icebergs and Arctic exploration, as well as the work of four contemporary artists who highlight the fragility of the Earth's polar environments. To learn more and purchase tickets visit OLANA.org/icebergs.