Candlelight Tours of the Jacob Blauvelt House *Certain Sundays*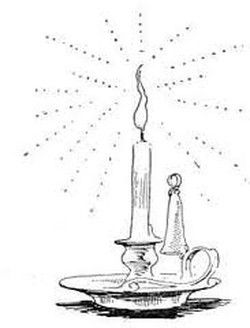 Dec 9, 2018, 5:00 PM to Jan 13, 2019
Location: 20 Zukor Rd, New City, NY 10956
When: December 9, 16, & 23, 2018, and January 6 & 13, 2019. Tours start PROMPTLY at 5 and 6:30 pm
Where: Jacob Blauvelt House, 20 Zukor Road, New City

Spend an enchanting evening at the historic 1832 Jacob Blauvelt farmhouse, illuminated with candlelight and lanterns, fragrant with traditional sweets, and decorated with festive greenery. Experience Dutch American holiday traditions of the 1830s with nineteenth century music and song and seasonal refreshments.

Price:
Adults (non-HSRC members) - $10
Seniors and HSRC Members - $8
Children - $5.
Prepaid reservations are required. Space is limited. Groups of 10-15 are welcome by prior arrangement.

The reservation price includes admission to the 43rd Annual Holiday Exhibition.

Buy Tickets here.