Events
Due to the Covid-19 pandemic, several heritage sites have announced that they are cancelling events, closing, or reducing hours. Please call the individual sites directly to inquire about the events listed below.
Nov 8, 2020, 2:00 PM
Location: 1 Clermont Ave, Germantown, NY 12526
Imagine that women have the right to choose all political representatives, removing from office anyone who doesn't make wise decisions for the future.
More...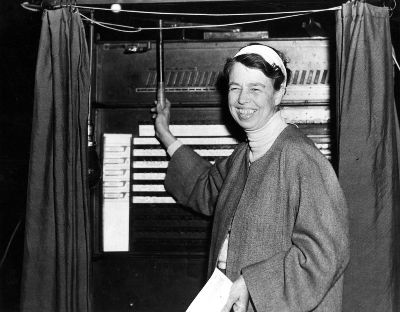 Feb 1, 2020 to Oct 31, 2020
Location: 4097 Albany Post Road Hyde Park, NY 12538
"Eleanor Roosevelt and Val-Kill: Emergence of a Political Leader," a permanent exhibit located in the Stone Cottage at Val-Kill which examines Eleanor Roosevelt's world during the 1920s and 1930s and the influential women and men she worked with to shape a national political agenda during the New Deal.
More...