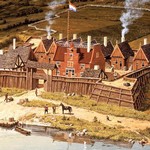 May 5, 2018 to May 5, 2020
Location: NYS Museum Cultural Education Center, Albany, NY 12202
Come to the NYS Museum for a new exhibition on Fort Orange, the first permanent Dutch settlement in New Netherland as told through artifacts, art, and film.
More...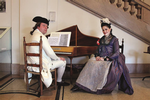 Dec 16, 2018 to Dec 19, 2018, 6:00 PM
Location: 145 Sterling Street
Mount Gulian Historic Site, the Dutch Colonial home of the Verplanck family, invites visitors to unwind during the busy holiday season by joining us for a close-to-home, relaxing time of good cheer, good food and good company.
More...