Ramble Photo Contest
The Hudson River Valley Ramble Photo Contest challenges event participants to capture the most spectacular moments, natural landscapes, wildlife, historic landmarks, and more this September. Participants can win prizes and have their photos showcased in next year's Ramble Guide.
First Place: $200 Prize
Second Place: $150 Prize
Third Place: $100 Prize
Fourth Place: $50 Prize
The Hudson River Valley Ramble will award prizes based on its judgment of the four best photos received during the contest. Photos submitted to us may only have been taken during an official Ramble event from September 1st to October 1st, 2023. We will take photo submissions by email until November 1st, 2023. Each contest participant may submit up to four photos.
To submit your photos, email them to ramble@hudsongreenway.ny.gov as a JPEG with:
the subject line as "Ramble 2023 Photo Contest"
the Ramble event you participated in
the date and time of your photo
a brief description of your photo
your first and last name
your mailing address (to send the prize)
a photo release form (if needed)
a maximum photo file size of 35MB
Entries will be judged by the staff of Ramble's host agency, the Hudson River Valley Greenway. Photos will be evaluated based on their quality and content.
Images of nature, history, and recreation will be prioritized. Images containing recognizable people must be accompanied by a photo release form signed by the person or their legal guardian.
*Please note: Any photo entered in the photo contest grants the Hudson River Valley Greenway, Maurice D. Hinchey Hudson River Valley National Heritage Area, and our partner's permission to use the images in the promotion of the Ramble and other Greenway/NHA business with credit given.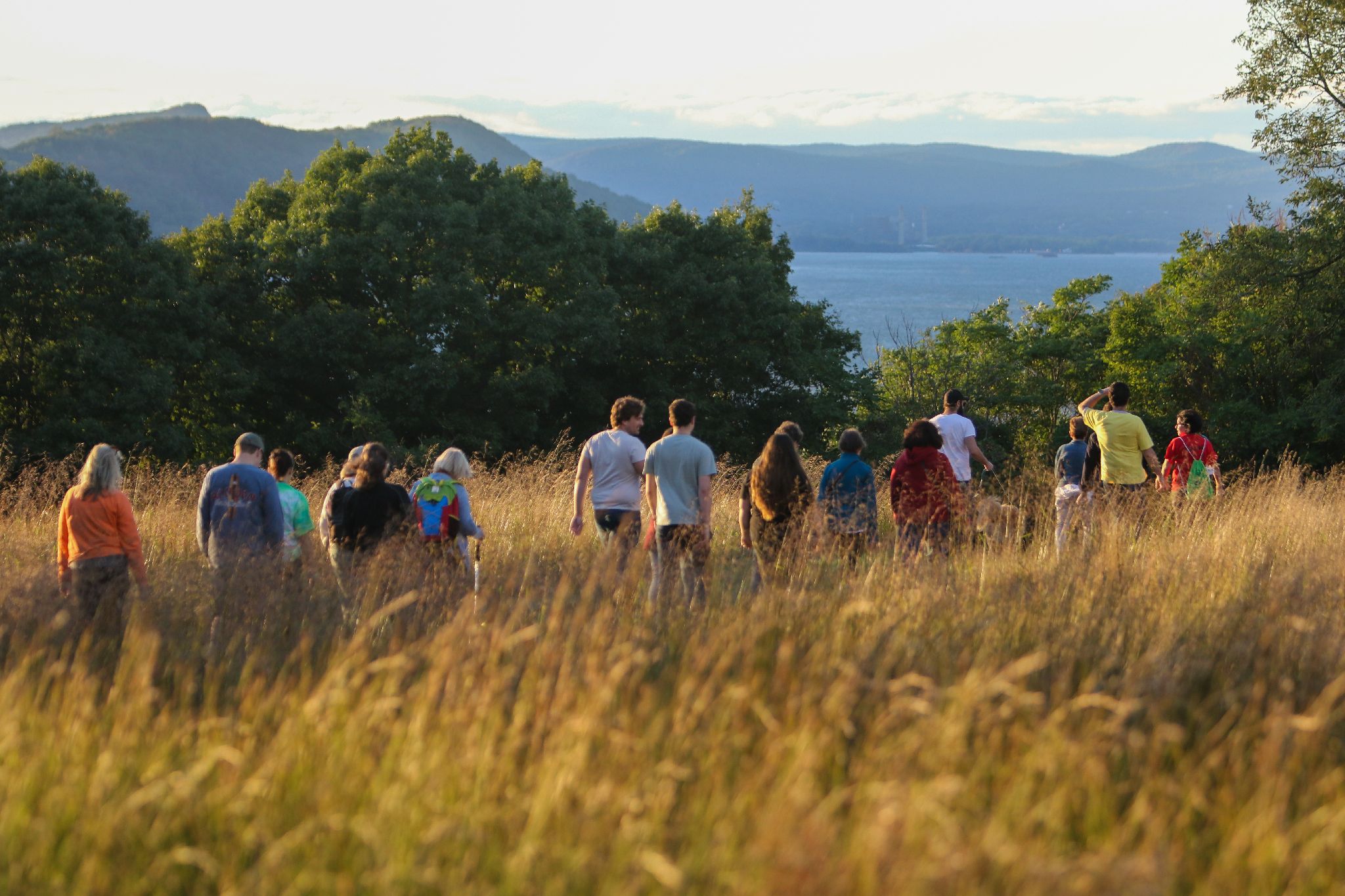 Photo by Suzy Allman